About Us
Award-winning, world-renowned gardens
Beth Chatto OBE was an award-winning plantswoman, author and lecturer. Her work here at the Gardens began in 1960. She took an overgrown wasteland of brambles, parched gravel and boggy ditches, transforming it using plants adapted by nature to thrive in different conditions: Right plant, right place. An inspirational, informal garden has developed.
Beth oversaw the development of the Gardens into her 90s, and worked closely with her team which include Garden and Nursery Director, David Ward, and Head Gardener Åsa Gregers-Warg. The Gardens remain a family-run business, managed by Beth's granddaughter, Julia Boulton.
What was once a car park is now a world-renowned Gravel Garden (which is never watered), and the dozens of plants Beth used to give to friends and family have morphed into one of the UK's leading plantsman's nurseries.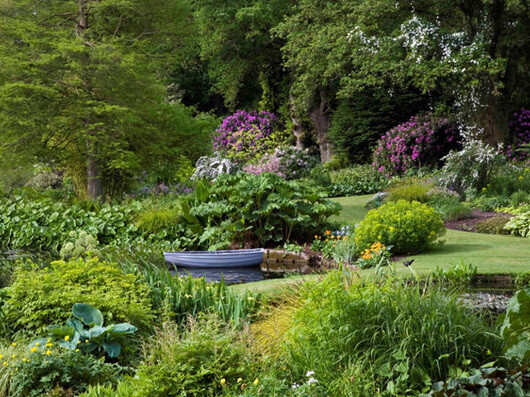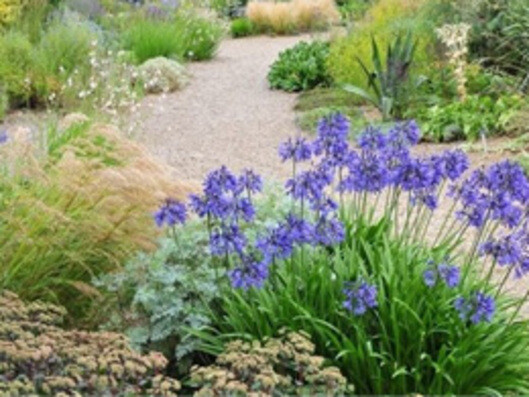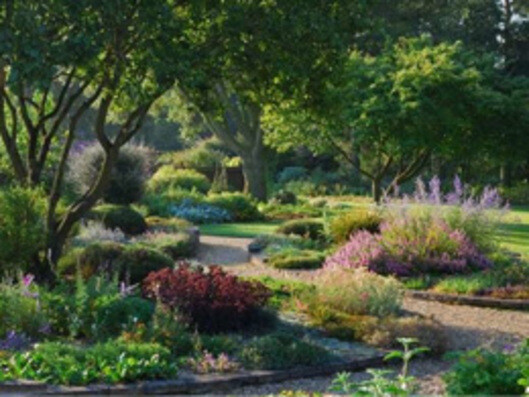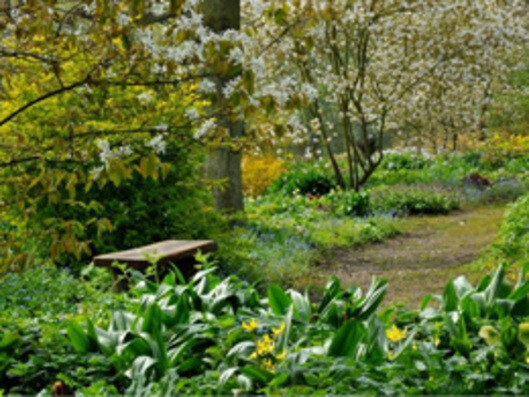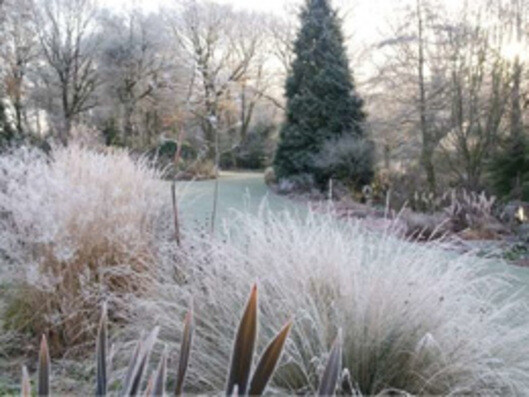 The Gardens
There are five main areas of the garden, all dealing with challenging soils and aspects and showing what becomes possible when you work with nature rather than against it:
The Gravel Garden was once a car park, and was originally set up by Beth and her team as an experiment. Now, it is famous for the fact that it is never watered. Despite being situated in one of the driest parts of the country, not being irrigated, and having poor, free-draining soil, it has become renowned for its spectacular display of drought-tolerant plants.

The Scree Garden showcases a large collection of alpines typically found growing naturally on stony, mountainous slopes. The free draining, nutrient poor soil of the Scree Garden provides the perfect conditions for alpine plants to thrive.

The Water Garden includes a series of ponds and moisture loving plants. It's a fantastically serene area and deserving of a visit on a hot day as the temperature by the water is several degrees cooler than the rest of the Gardens.

The Woodland Garden is full of shade-loving bulbs, perennials and shrubs planted underneath a dense canopy of tall oaks, creating an atmosphere of peace and tranquility.

An open area, redesigned recently in the Beth Chatto style