About Beth Chatto's Nursery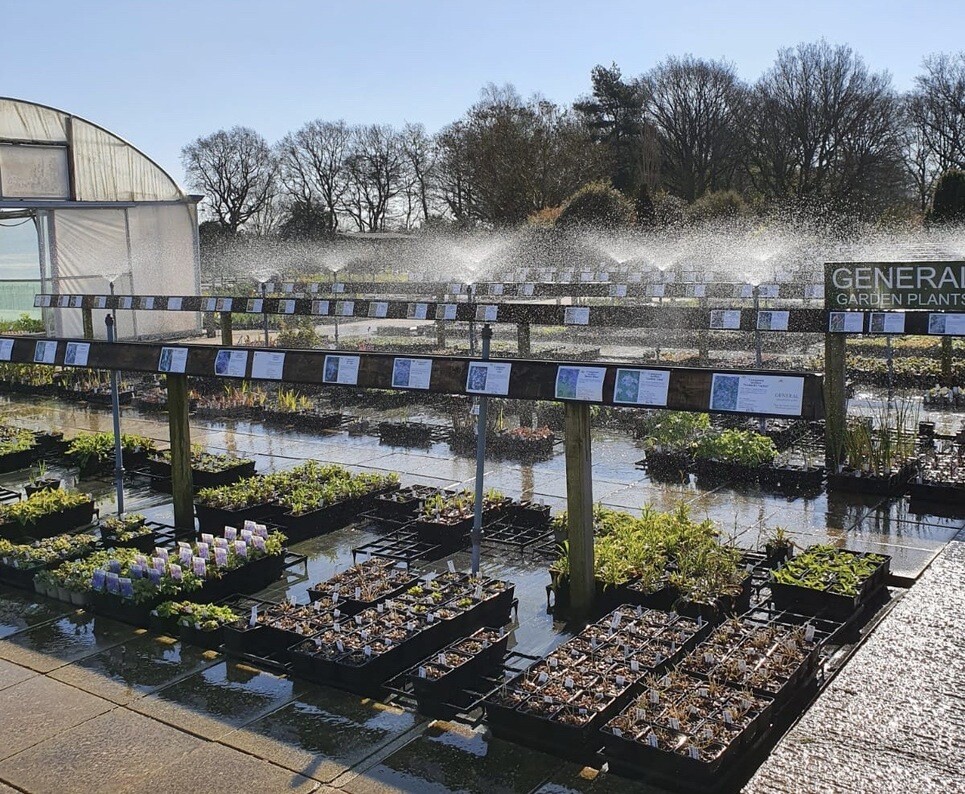 The home of sustainable and ecological planting
Plants sold according to the conditions that suit them best: dry, shade, general, damp. Right plant, right place!
The vast majority of the plants we sell are grown here in our nursery. We use peat-free potting compost and are working hard to ensure we recycle all plastic pots, with an incentive for customers to return their pots for reuse and a new repotting station where customers are invited to wrap plants in newspaper or similar, and leave pots for reuse.
Beth began her nursery in the 1960s following numerous requests from friends and family for her 'unusual' plants.
A wander around the nursery reveals over 2,000 varieties of irresistible plants, many of them propagated from plants in Beth's 7.5 acre garden and 3 acres of stock beds. Plants are carefully propagated by our expert team using the traditional methods of cuttings, seed, and division. Nearly all of our plants are grown outside too, ensuring they are tough and garden-ready.
Raised benches of plants at the front of the nursery tend to show off some real showstoppers and can help give you ideas on how to group plants together, as well as displaying wildlife-attracting plants, climbers, and alpine collections, while plants for shade can be found under cover of the polytunnels.
Border design service
If you are unsure of which plants will suit your garden, talk to some of our nursery team who can help give expert advice.
Or you can harness Beth's horticultural knowledge in a beautiful, sustainable plant tapestry designed specifically to suit your garden. Our garden designers will create a lasting, hand drawn border plan that will give year-round interest, taking into account your soil, aspect, conditions and existing plants and shrubs. An investment that will ensure a beautiful garden for many years to come. Find out more here.
OPENING HOURS
March 18th - October 28th, 2023
Tuesday - Saturday (10am - 5pm)
November 2nd - December 16th, 2023
Thursday to Saturday (10am - 4pm)