Beth Chatto
Education Trust
Beth Chatto was passionate about working with the natural world rather than against it. She believed that the key to creating a healthier planet, is education. She set up the Education Trust to carry forward her passion for plants and ecological approach to all age groups.
As a charity, we have built and are continuously building, an extensive programme for both children and adults. And although it has only been running a relatively short time, the feedback we receive from these courses, workshops and events has been rewardingly positive.
We offer school visits and holiday activities, RHS qualifications, a large number of plant and gardening workshops, plus artistic and wellbeing courses. Our aim is to enhance enjoyment, understanding and interest in plants, gardens and the environment for all.
Many of the courses take place in our education building, the 'Willow Room' which has been specifically built for the purpose and we have also created a separate area of the garden, the wild corner, which plays a large part in many of the informal and more formal learning activities.
Courses can run for a morning, a day, a week and our longest are the two-year RHS qualifications. Learning about nature, the environment, plants and gardening in a setting that inspires and energises, is a very effective combination.
Courses and events can be found on our calendar, and for more details about school visits, please see below.
Beth was a strong, determined plantswoman. She made a real difference in the world. Our aim is to help others who want to make a difference, too.
If you would like to donate to help others achieve this by donating to her Trust, please click below.

For adults
We have a variety of courses available for adults which are listed under our events page.
For children and schools
Beth Chatto's garden ethos will be conveyed using the basic ecological principles that run through many environmental education activities for children. Where do I live? What do I need? Why do I choose to live here? What makes me suited to my home? Who helps me survive?
Basically the principles of Habitat, Habitat Selection, Adaption, Interrelationships and Associations. These threads for both plants and animals will be taught through many tailored fun activities at the teacher's choice from potting to pond dipping!

If you are interested in booking a school visit, please email Karalyn Foord for further details. karalyn@bethchatto.co.uk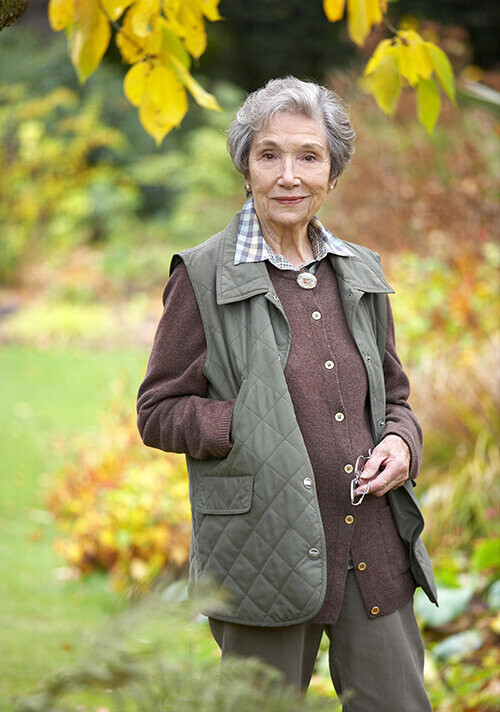 School group activities offered by the Beth Chatto Education Trust