The Chelsea Chop: How to do it and why
Now is the perfect time to do the 'Chelsea Chop' to help keep perennial plants compact (reducing the need for staking) and to also prolong the flowering display.
The technique gets its name from the famous flower show held in late May, which is also the perfect time to give plants the chop!
Herbaceous perennials are plants that die down to the ground each winter but whose roots remain alive and send up new top growth each spring. As soon as the soil warms up, plants put on rapid growth and can quickly become leggy and flop over.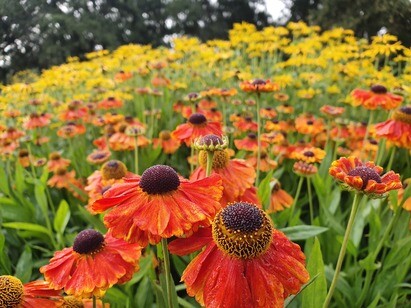 Helenium
and
Rudbeckia
are suitable for the Chelsea chop
The aim of the Chelsea chop is to cut herbaceous perennials back by about a third or a half to encourage side shoots to form, keeping plants compact and promoting bushy growth. This will lessen the need for staking.
The other benefit of cutting plants back like this, is that their flowering is delayed. The flowers produced on chopped plants will usually be smaller but more abundant. The flowering season will be prolonged and will ensure you have colour in your garden later in the year. For an even longer display, some plants can be chopped but others left to stagger the flowering period. Alternatively, you can chop some stems on a plant by a third, but not chop other stems on the same plant. The uncut part will flower first, and the cut part will flower later.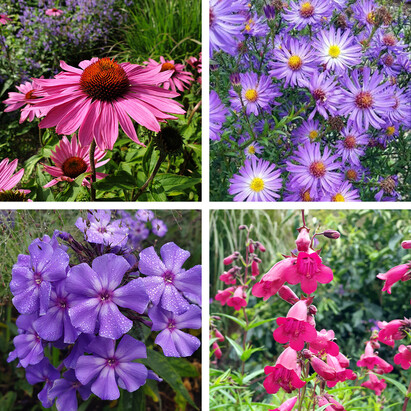 Echinacea
,
Aster
,
Phlox
and
Penstemon
Plants suitable for the Chelsea chop include:
Watch our video to find out more about the process and to see how our Garden Team carry out this task.