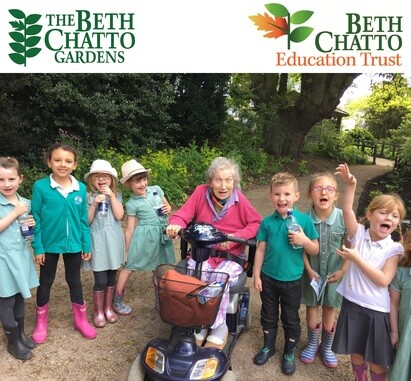 Beth Chatto Education Trust became a registered charity in Beth's 91st year, with the aim of providing Inspiration, Education and Enjoyment for all through gardens and gardening.
Beth's wish was to carry forward her passion for plants and ecological approach to people of all ages and backgrounds. It is our great privilege to continue Beth's legacy.
Tributes to Beth are invited in the form of a donation to her Education Trust should you so wish. Please see below some examples of how your kind donation may be used to support the work of Beth Chatto Education Trust.


£5 would buy an Identification key, colouring pencils or a packet of seeds.
£10 could provide a set of observation pots, bag of compost or a field guide.
£15 could fund a student text book, hand trowel and fork or gloves.
£20 would fund a set of hand held observation microscopes, a measuring wheel, a pond net or bulbs.
£35 could fund 5 children to attend a garden activity morning, provide craft supplies for an event, or a set of field study trays.
£50 would provide a funded place on an adult course, supplies for building nest boxes, flower plugs or native hedge plants.
£75 could restock the pond with aquatic plants, support a student to attend a seminar or fund a set of drawing boards.
£100 may fund a community group visit to the gardens, provide a classroom white board or polytunnel.
£200 could fund mini bus travel for a community group project, materials for raised beds or an art supplies box to support courses for adults and children.
£500 would fully fund a class school trip to the Garden for primary school children, provide an induction loop in our classroom or buy tools to set up an RHS Level 1 entry course.
£1000 has the potential to support the set up of new programmes. These may include a 'little green fingers' preschool group, a gardening club or fund a pilot to encourage employment into horticulture.
For any enquiries related to donating to Beth Chatto Education Trust please contact karalyn@bethchatto.co.uk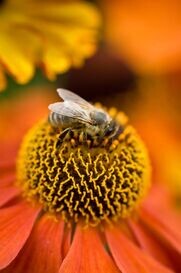 Registered Charity Number: 1162486