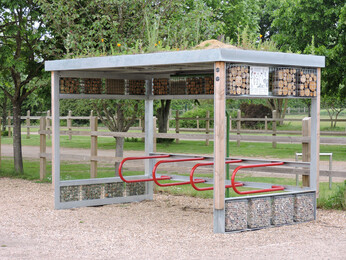 Green Roof Cycle Shelter
Our bike shelter from Green Roof Shelters is not only somewhere to lock up your bike if you decide to visit us on two wheels, but also somewhere for wildlife to nest, shelter and feed.
The side panels include a nesting box (ours has been used by a blue tit this spring) and drilled wood for pollinators to lay their eggs. The growing medium on the roof consists of recycled secondary wastes including crushed brick, organic green waste compost and recycled crushed ceramics. These materials create a low nutrient growing medium which is perfect for wildflowers to thrive and avoid being outcompeted by self-sown grass.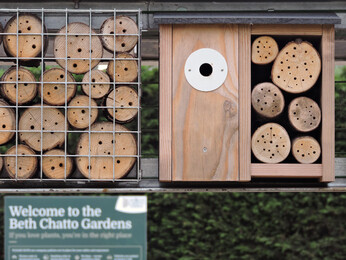 The nesting box and drilled logs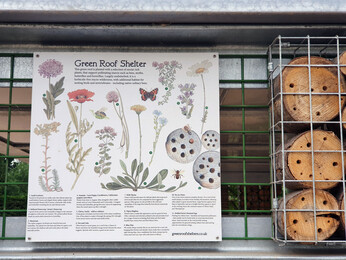 A sign showing some of the wildflowers sown on the roof
Logs, larger stones and a loose substrate on the roof all provide additional habitats for bugs. Beetles will nest and feed on the wood, spiders will hide under the stones and bees will burrow into the loose substrate to lay eggs.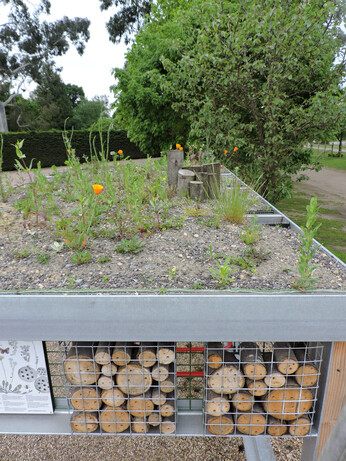 Logs, stones and loose growing medium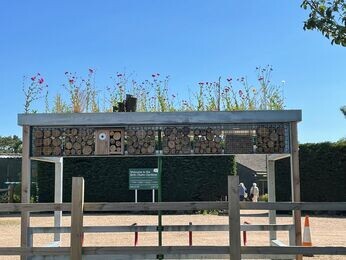 Wildflowers thriving in the low nutrient growing medium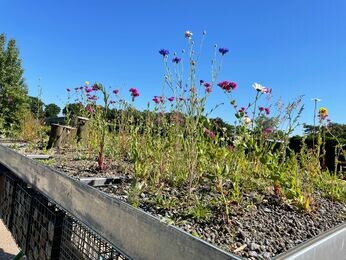 Wildflowers include cornflowers, red valerian and ox eye daisy
To find out more about Green Roof Shelters, you can visit their website- www.greenroofshelters.co.uk
Or follow John Little @grassroofco on Instagram and Twitter.