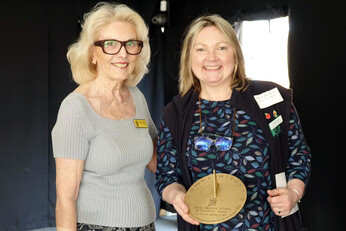 Julia with County Organiser Susan Copeland
On 23rd March, Julia went along to a National Garden Scheme Event held at Braxted Park in Witham, where she was presented with a beautiful, engraved sundial by County Organiser Susan Copeland as thanks for supporting the scheme for 50 years.
Beth began opening the garden for the NGS all those years ago to support the fantastic work that is carried out through the scheme; raising much needed money for many nursing and health charities, including Marie Curie and Macmillan Cancer Support.
Here's to the next 50 years!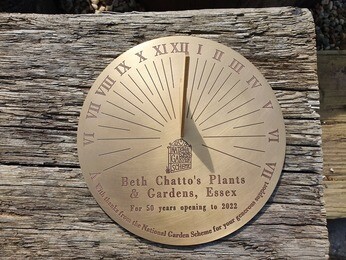 Our gifted sundial which will be displayed on our Plant Nursery for visitors to see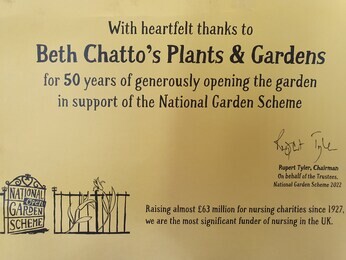 Home - National Garden Scheme (ngs.org.uk)