Create Account / Login
·
Track Your Order
|
Your basket contains
0
items ·
» View Basket
Garden & Nursery Opening Times
Mar to end of Oct - 9am to 5pm (Sun 10am to 5pm)
Garden Admission £6.95
Nov to end of Feb - 9am to 4pm (Sun 10am to 4pm)
Garden Admission £4.00
Discover The Beth Chatto Gardens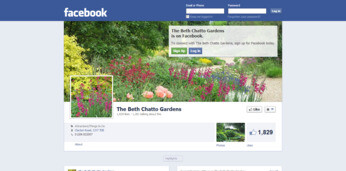 The Beth Chatto Gardens began in 1960. From an overgrown wasteland with poor gravel soil and boggy hollows, it has been transformed into an informal garden harmonising with the surrounding countryside. The gardens are an inspiration to anyone who visits them - the art of planting at its best.
FOR ALL THE LATEST NEWS..why not follow us on Facebook (click on the facebook leaf at the bottom of the page) for regular updates and images from the gardens.
Friday, 23rd January 2015
Retail Manager - Beth Chatto Gardens
Do you have good retail experience?
Are you looking for job satisfaction and a good organisation to work for?
Do you have an eye for the gifts and gardening products that our discerning customers would like?
Are you good with people?
Do you like gardening and plants?
Do you have a 'can do' attitude?
Are you up for an exciting challenge?
We are looking for a Retail Manager to join our established team and to build up the retail side of our successful business.
Ideally we are looking for someone full time but could be flexible for the right candidate. The successful candidate will have responsibility for developing and managing the shop, nursery sales area and a team of up to 6 staff.
Salary dependant on experience, and bonus scheme dependent on performance.
» Continue Reading