Create Account / Login
·
Track Your Order
|
Your basket contains
0
items ·
» View Basket
Garden & Nursery Opening Times
Mar to end of Oct - 9am to 5pm (Sun 10am to 5pm)
Garden Admission £6.95
Nov to end of Feb - 9am to 4pm (Sun 10am to 4pm) £4.00
Get all the latest news and events direct to your inbox
Sign Up
Discover The Beth Chatto Gardens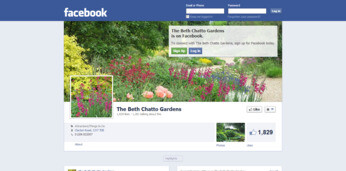 The Beth Chatto Gardens began in 1960. From an overgrown wasteland with poor gravel soil and boggy hollows, it has been transformed into an informal garden harmonising with the surrounding countryside. The gardens are an inspiration to anyone who visits them - the art of planting at its best.
FOR ALL THE LATEST NEWS..why not follow us on Facebook (click on the facebook leaf at the bottom of the page) for regular updates and images from the gardens.
Monday, 14th December 2015
SEASONAL PRODUCTION ASSISTANT to join our busy and hardworking production team.
This is a seasonal position until end of October.
» Continue Reading