Fascinating Fungi
Saturday 30th October 2021 11.00am - 1.00pm
SKU: FF21
Ways to Pay:
Description
Discover the amazing world of Fungi!
You will be introduced to fungi and their vital place in the environment and enjoy a walk around the garden, spotting fungi and identifying them, where possible! A practical, hands on session, you will learn what to look for in terms of identification with you leader on hand to answer any questions you have on the subject. Your tutor will make a photographic record and send on a completed species list after the course too should you wish.
Aimed to be informal and fun, the session is also open to older interested children who would like to explore in the undergrowth!
Please be aware that if Covid19 restrictions are re-imposed we may have to cancel or alter the way the course is delivered.
£25 or £22 for Gold Friends of the Garden. (Click on drop down arrow and select Gold Friend)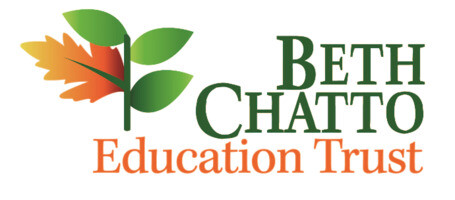 FAQ
We stock over 2500 varieties of plants, with the majority propagated on site, so stocks will be ready at different times during the year. Stock levels are kept fully updated on our website. If you are interested in a specific product, please sign up for an email notification, by clicking on the 'Notify me when back in stock' link, on the plant product page.  If you plan to visit our nursery please check our website for current availability before travelling. Alternatively, order through the website and select the 'Collect from our nursery - FREE' option. Please allow 3 days between ordering & pick up. 

What size pots will my plants be supplied in?

Our plants are sold in a range of pot sizes dependent upon their growth needs:

9cm – for all our alpine plants

1 Litre –  for the majority of our herbaceous perennials

2 Litre (occasionally 3 Litre) – for shrubs and those herbaceous perennials which require a larger root run


Some plants may be supplied 'bare root' and will be of comparable size to pot grown plants.

We are pleased to be able to deliver our plants throughout the Great Britain. Unfortunately, with the current Brexit situation, we are unable to deliver to Northern Ireland and the Republic of Ireland.  We do not deliver overseas.

How much does delivery cost?

Rather than absorb the cost of postage within our plant price we prefer to charge a realistic postage and packing charge.

For orders dispatched to England, Wales and Scottish Lowlands the charge for delivery is:

£9.95 for orders up to £200
£15.00 for orders from £200 to £500
£20.00 for all orders over £500

Please see our Delivery Information page for more details and charges for Scottish Highlands & Islands, Northern Ireland, Irish Republic, Isle of man, Isle of Wight and the Channel Isles.

When will I receive my order?

Once you've placed your order online you will receive a confirmation email.  Your order will then be dealt with as quickly as possible by our experienced mail order team. During peak periods it can take up to 10 working days to receive your plants.  Once the team have selected your plants the status of your order will change to "processing".  Finally - when your order has been carefully prepared and boxed and is ready to be collected by our courier - you will receive a dispatch email and can expect your plants to arrive the following day (for England, Wales & Scottish Lowlands).  We use a special fragile overnight delivery service to ensure that your plants spend the minimum amount of time in transit. Please see our Delivery Information page for more details and charges for Scottish Highlands & Islands, Northern Ireland, Irish Republic, Isle of man, Isle of Wight and the Channel Isles.

How do I track my delivery?

Once you receive your dispatch email and APC have scanned the plants onto their system, please click on the tracking number link and you will be redirected to our couriers APC. Enter your tracking number and postcode there and you will be able to track the progess of your parcel(s).

On thre day of delivery you will also receive an email and/or text to your mobile number, with a delivery time slot.

 

Why has my plant been cut back?

Traditionally, the mail order plant season has run from October to March. This was because many plants would be dormant during this time of the year and foliage would either be reduced or absent, making them easier to post.

Now, mail order runs all year round and this may mean we need to cut back some of your plants, particularly from April to October. Plants with tall flowering stems and lots of foliage may lose a great deal of water in transit and cutting back helps reduce this stress. Cutting back will not harm your plants but will help in their establishment by promoting new root and shoot growth once planted.


We are accepting orders and dispatching them as soon as we can. Current delivery times are up to 1-2 weeks.  

Please note: if Government advice or our staffing situation suddenly prevents us from dispatching, then rest assured that your plants will be reserved and cared for until such a time as we can dispatch again. Orders are currently placed on this understanding.

Click & Collect FREE from nursery is available, please select at checkout


The welfare of our staff is of the upmost importance and we have put measures in place to ensure the current guidelines on social distancing and hygiene are adhered to.

If you have urgent queries regarding your order or an order enquiry, please email packhouse@bethchatto.co.uk 

Thank you for your understanding and continued support in these exceptional circumstances.

BCPG 4/2/21
Questions